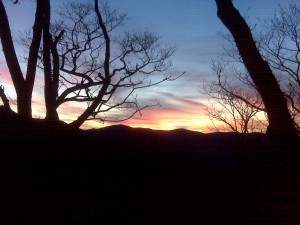 "When David had completed the offerings of worship, he blessed the people in the name of God. Then he passed around to every one there, men and women alike, a loaf of bread, a slice of barbecue,* and a raisin cake."
1 Chronicles 16:3 (Message Bible)
*(If David had only known about Smoky Mountain  Finishing Sauce!)
As born again Christians, our family has been truly blessed with this opportunity to market our barbecue sauces. We strive to always put God first and nothing involving this venture has been done without a great deal of prayer and Godly counsel. God has opened up doors that we never thought were possible and we are making many new friends along the way. We see each day is a new opportunity to introduce people to Jesus Christ through the marketing of our sauces. He gets the glory for the success and we get the blessing as we broaden our relationships!
"O taste and see that the Lord is good; How blessed are those that take refuge in Him!"   Psalm 34:8 (NASB)