Click the pic below to download our recipes. (.pdf file)
Welcome to the E's Best Recipe Page! 
We will continually be adding recipes to this pdf so check the date below the graphic to see if you are up to date. We will always let you know on Facebook when we add new recipes. These recipes are family favorites and if you have any you would like to share with us, please email us at info@ebestbarbecue.com. Pictures are always good! Enjoy and E's Best to you!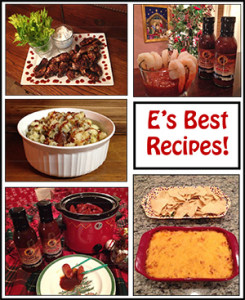 E's Best Recipes  (updated 05/8/15)
---
Barbecued Swordfish Steaks
featuring E's Best Barbecue Sauce